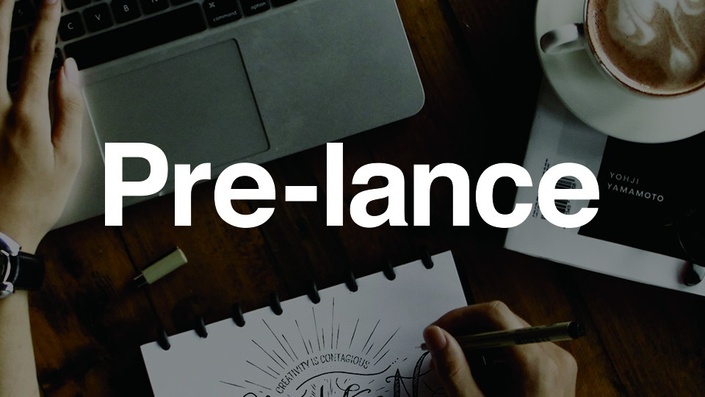 Pre-lance™ Complete Course (Special Offer for New Subscribers)
From Graphic Design Grad to Successful Freelancer
If you learned how to design, then you know how intimidating it can be to start freelancing.
Regardless of all that effort you're putting in, it simply seems like you're burning out while all your colleagues get the coolest design jobs in what seems to be done effortlessly.
How would you like to start freelancing without feeling like a fake in six weeks so you can get clients and establish yourself as a professional without guessing quickly and easily?
Pre-lance™ is a 6 week online course that walks recent graphic design graduates through the steps it takes to succeed at freelancing. Pre-lance™ bridges the gap between what was taught in design school and what is needed to earn money freelancing.
This course walks you through the things I wish I was taught when I graduated. I will address the questions I didn't know to ask, the resources I use, and my freelance process that I've been refining since I graduated from Cal State Fullerton in 2008.
Includes templates from Pre-lance™ Toolkit.
You're going to need to learn the stuff they didn't teach you in design school so you can be your own boss and create freedom in your life - FAST.
Let me show you the "Pre-lance™" course breakdown and how it will help you.
Pre-lance™ provides graphic designers proven freelancing methodologies that get you more clients and moola by bridging the gap between recently graduated and successful freelancer.
Course Curriculum
Welcome!
Available in days
days after you enroll
Toolkit Video Walk-Throughs
Available in days
days after you enroll
Module 1 - Prepare to Work for Yourself
Available in days
days after you enroll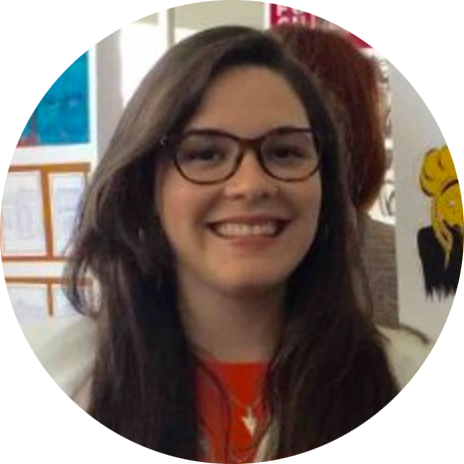 "As far as freelancing, there were so many things that I didn't learn in school. Pre-lance™ helped me have a better understanding of the business, as well as giving me important information to improve the way my clients see me as a designer. I think that anyone that is in a design career should really take advantage of this course. It really goes over all the things that most don't really learn in school about the business of design." -Claudia Wall, http://cwall.myportfolio.com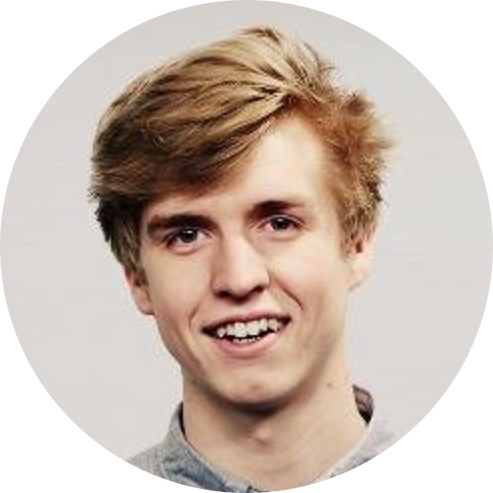 "Before joining Pre-lance™, I was unconfident in my negotiating abilities and nervous when talking about my contracts/fees. I started using some of the tactics described in the course and I grabbed three clients in the midst of the course! I've also been charging DOUBLE what I was charging beforehand. At the moment I'm working freelance about one quarter of the time of my normal design job but making just as much in a month by freelancing with these techniques." -Sean Goodwin, http://seangoodw.in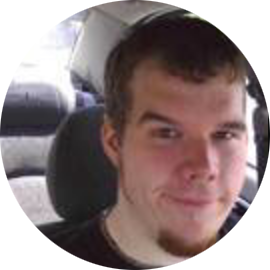 "I felt pretty uncomfortable talking to clients about business before joining Pre-lance™. I really loved this class. It was broken down into easy to digest lectures and action assignments - and before the class was even finished, my freelance business already improved ten-fold just from the action steps that forced me to be active." -Tom Chapman, http://tomchapman.us
Can you imagine what your life will be like when you have the ability to apply what you've learned in design school, close the gaps in your education with real-world experience, enhance your portfolio with design work you love—and make money at the same time...any time you want (or need to)?
This course is not open for enrollment.